Wealth inequality can encourage people to cooperate when they would otherwise have no incentive to do so, according to a new study published in...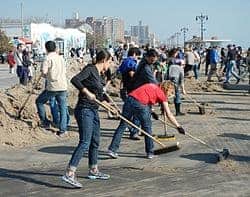 Every day, people donate to charities, volunteer to clean up city parks, or scale back their driving to curb air pollution. But some take...
Migrations happen for a reason, not randomly. A new study, based on computer simulation, attempts to explain the effect of so-called directional migration – migration...