Home
Tags
Idaho national laboratory
Tag: idaho national laboratory
Many efforts to smooth out the variability of renewable energy sources — such as wind and solar power — have focused on batteries, which...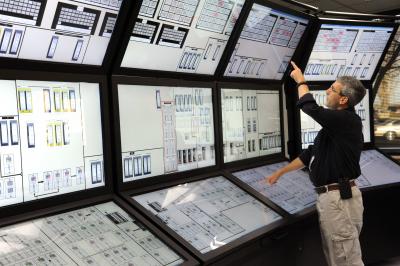 Modernizing nuclear power plants to help extend their operating lifetimes is no small task. But the endeavor offers an opportunity to improve control-room design...
NASA's Mars Science Laboratory mission, which is scheduled to launch this week, has the potential to be the most productive Mars surface mission in...
Nuclear reactor technology research dwindled away when nuclear power fell out of favor several decades ago. Renewed interest in fission-based energy means knowledge gained in past research is relevant again. Researchers at DOE's Oak Ridge National...