Home
Tags
University of Tennessee
Tag: University of Tennessee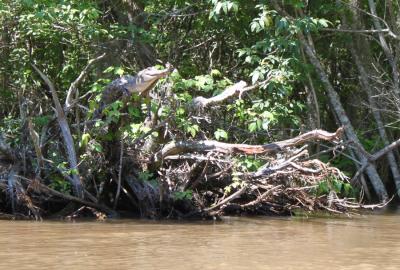 When most people envision crocodiles, they think of them waddling on the ground or wading in water—not climbing trees. However, a University of Tennessee,...
If the idea of sharing a living space with a dinosaur-like crocodilian terrifies you, this will not be an article pertaining to you. If,...
Income inequality – between the super-rich and the rest of us – and a sorry record of progressive policy initiatives from Congress all can...
Turns out the crocodile can be a shrewd hunter himself. A University of Tennessee, Knoxville, researcher has found that some crocodiles use lures to...