An experiment just launched into orbit by a team of Caltech researchers could be an important step toward understanding a devastating neurodegenerative disease. Huntington's disease...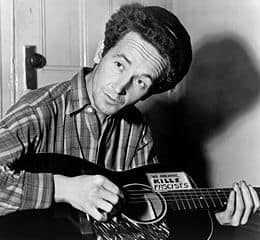 Perhaps the most famous name associated with Huntington's disease is that of populist folk singer Woody Guthrie, who died of it at age 52 in...
Recycling is not only good for the environment, it's good for the brain. A study using rat cells indicates that quickly clearing out defective...
Researchers have discovered a gene mutation that causes a condition apparently identical to Huntington's Disease, helping explain why some people with the disorder do not have a separate mutation found in most cases. The finding may help reveal why some diseases, like Huntington's, Alzheimer's and Parkinson's, destroy some brain cells while sparing others. "For all practical purposes this is Huntington's Disease, yet it's caused by a different mutation on a completely different chromosome," said Russell L. Margolis, M.D., associate professor of Psychiatry at Hopkins and director of the Johns Hopkins Laboratory of Genetic Neurobiology. "This is a rare version of an already rare disorder, but the mutation that causes it may not only help us better understand Huntington's Disease, but could boost our understanding of many other neurodegenerative disorders."